FACIALS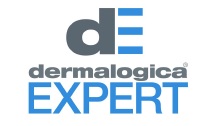 All our Dermalogica skin treatments start with a face map diagnosis to help us tailor your treatment to suit your individual needs and help to restore optimum skin health.
Neroli's Exclusive Facial ~ £65.00
Starting with an aromatherapy back massage followed by a deep cleansing facial, incorporating facial hot stone massage, with essential oils followed by contour mask to leave your skin revitalised.
Agesmart Facial ~ £ 55.00
As we age skin dulls and certain reactions take place within our skin causing lines and wrinkles to appear. You can fight against this with Dermalogica's new Agesmart treatment.
Teenage Facial ~ £ 30.00
Specially created for young skins prone to congestion and breakouts.
Have a treatment completely tailored to your skin concerns with our pro skin 30 or pro skin 60:
Skin solver £10
Pro skin 30 £30
Pro skin 60 £55
Bio surface peel - £75
Professional chemical peel designed to resurface skin with minimal recovery time. Dermalogicas unique multiphase approach works with the skins biology to safely Slough away dull epidermal layers and accelerate cell renewal without inflammation of prolonged downtime typically associated with chemical peels. Your skin therapist can help design a series of treatments to address your specific needs, whether you are looking to address photo ageing, fine lines and wrinkles, uneven skin tone or acne breakouts.
Course's include after care products for each treatment.
NON SURGICAL FACE LIFT
A good preventative or to help reduce lines and wrinkles includes a contour mask to help plump, smooth and tighten.
One treatment ~ £ 50.00
Course of 12 ~ £550.00
BIO-BRASION
An exfoliation treatment using a fine stream of crystals propelled onto the skin surface. Great for a general clean it removes dead skin cells, blocked pores and blackheads. Very effective for helping to reduce acne breakouts, scarring, sun damaged skin and fine lines and wrinkles.
Course of 10 suggested.
One treatment ~ £ 43.00
Course of 10 ~ £387.00
Deluxe bio-brasion treatment includes collagen masque for an anti ageing treatment ~ £ 60.00
For an even more intense anti-ageing treatment we offer the bio-brasion and non surgical face lift in a combined treatment to help with skin renewal and to reduce fine lines and wrinkles ~ £82.00
CLEAR START
Dermalogica are pleased to introduce clear start a new range of products designed for teenagers by teenagers. Great way to get your children into a good routine and help their skin at the same time.
We are proud to use Jane Iredale make up. This purely natural make up won't clog your pores and stays flawless on your skin. Please ask staff for more details.


Make-up lesson ~ £ 45.00
Evening make-up ~ £ 32.00
Trial and bridal make-up ~ £ 55.00